News > SHEROES BLOG
Women Are Born Leaders
Day two of the three-day International SHEROES Forum highlighted women leadership from diverse sectors, discussing the opportunities and challenges for female executives as they trace their own personal journeys and reflect on the systemic challenges and enabling factors that have brought them where they are and how together they can move forward to continue on the progress on gender equality.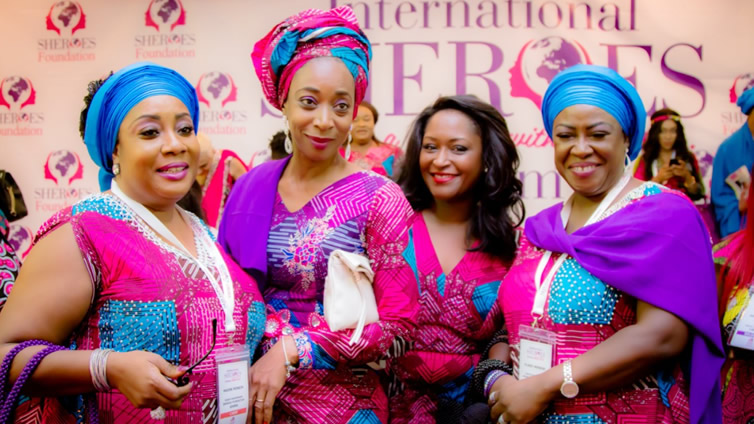 Madam Dayo Benjamin of Nigeria said women are not interested in taking away men's positions but need equal seats at the table to enable them to discuss issues and work side by side in decision-making. "Women are born leaders who add value and can impact the lives of people they lead," she told the forum.

Madam Benjamin said women must be allowed to lead by excellence and not by the agenda, for the world to move together it requires partnership with men. She said the ability of women being able to come together under one roof to discuss entrepreneurship is about discussing the power to turn tragedy into the economy.

Madam Benjamin urged women to be determined, strong and push hard to enable them to understand that they are capable to take leadership.

The first female Chief Executive Officer (CEO) of Lonestar Cell MTN, Uche Ofodile, said her leadership journey started 15 years ago when she was not even sure of what she wanted to do, though she was involved in marketing.

She said her dream came alive when her father asked her what she wanted to do with her life and insisted that she write her future dream to him in a letter. This she did, stating that her goal was to become a chief marketing officer.

Madam Ofodile said, "My Dad helped me understand that I had a goal that I needed to achieve and I beat that goal. And I continued to do marketing until I went to Ghana, Nigeria and now I am in Liberia."

She said if women are to achieve their goals, then they need to be strong and brave to chase their dreams, adding that before becoming a CEO, she chased her dream from Nigeria to Ghana and later achieved the CEO position in Liberia.

"Your dream will take you to different places and you must have to be open to that journey, be brave and have people around you that will give you good advice and ask you the right questions," she said.

Col. Geraldine Janet George, the first female Deputy Chief of Staff of the Armed Forces of Liberia, said working in a male-dominated organization is a serious challenge for women because females have to stand their ground in order to become leaders.

Col. George said the army is not an easy place for men, and that much more for women who have been downplayed because of culture and gender issues that have held them back for so long.

"To become the second person in charge of the Armed Forces of Liberia was not an easy thing. But I was persistent, did not look down upon myself and went with a mind that I can even do it better than men to push myself forward," she said.

"There came a time I got tired of everything and wanted to leave but I encouraged myself because that could have been a mockery to females," Col. George said.

She said her quest to join the army came during the 14 years of civil unrest in Liberia when she went to look for food in Brewerville and watched a ten-year-old child being raped in her presence.

She said the misfortune of that child changed her dream from being a pilot to the security sector, to protect the rights of girls and make a difference.
Source: https://www.liberianobserver.com