News > NEWS
Sheroes Foundation Congratulates Our "SHERO" H.E. Chief Dr. Jewel Howard-Taylor, Vice President Elect
Congratulations to His Excellency George Weah, and our own "SHERO" Her Excellency Chief Dr. JEWEL HOWARD-TAYLOR for winning the Presidential election in Liberia.
H.E. Howard-Taylor is the first female Vice President-elect in Liberia's history and we are very proud of that achievement. She is a SHEROES Award Recipient and an ardent and devoted supporter of empowerment of women and girls. She is one of Liberia's foremost advocates for increased and improved opportunities for women.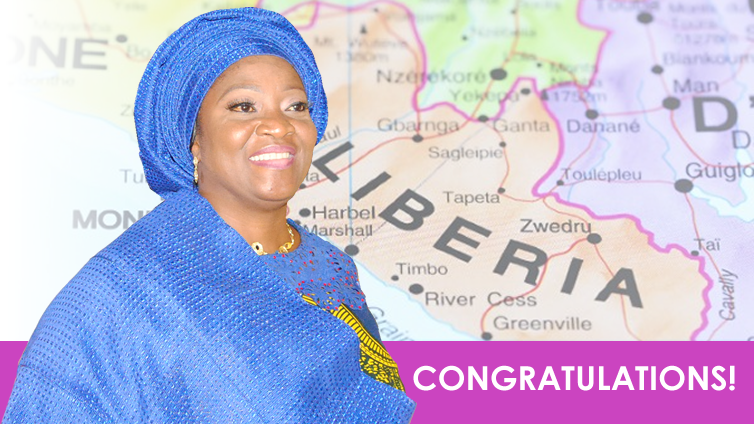 As the former Senior Senator of Bong County, She made her people proud by working tirelessly on their behalf. She has been a lifelong champion for women and families and very qualified to be Vice President. Her top priority for most of her career has been changing the economic reality for Liberian families; No one will work harder than Howard-Taylor to achieve that end. As VP, she will create more opportunities for women and girls and for all hardworking Liberians across the country, just as she has done throughout her exceptional political career.
She has been the recipient of many accolades, laurels and awards from local, national and International organizations, ranging from humanitarian awards to outstanding leadership awards.
We wish her all the best in this endeavor and pray for wisdom and divine guidance!
Flossy Menson
Executive Director